The ACT Solution our proprietary course created with the combined knowledge of over 15 years of ACT teaching experience. 
TAS is unlike other ACT prep courses. Traditionally, ACT prep comes in three options: textbooks, courses, and private tutoring. Textbooks are a 2,000 page collections of practice problems, explanations, and content without direction. Courses taught by an educator present the same information to every student, regardless of individual need. Tutoring individualizes the education, but lacks structure and is often financially inaccessible.
The ACT Solution takes the individual nature of private tutoring, the structure of a course, and melds it into one, incredible course. Through weekly paced videos, worksheets, and guided studying, this course addresses content knowledge gaps and teaches strategies.
The course begins with an individual assessment of the student in order to determine their own appropriate pace, strategies, and content through the program. This individualizes the content to each participant.
The ACT Solution is 12 weeks with a 2-4 hour commitment per week. This length balances the sheer volume of content with the stamina required to continue through a long program. It accounts for small breaks or life situations that may interrupt, preventing those from derailing the learning process! 
During these 12 weeks, students will work their way through 8+ modules and 50+ lessons. This comes out to over 1,000 minutes of learning, over 200 worksheets, paired with 5 practice tests to manage progress.
We use research based methods to assess learning styles. The result is really, truly amazing! Using these methods we have raised students' scores as much as 9 points over two tests!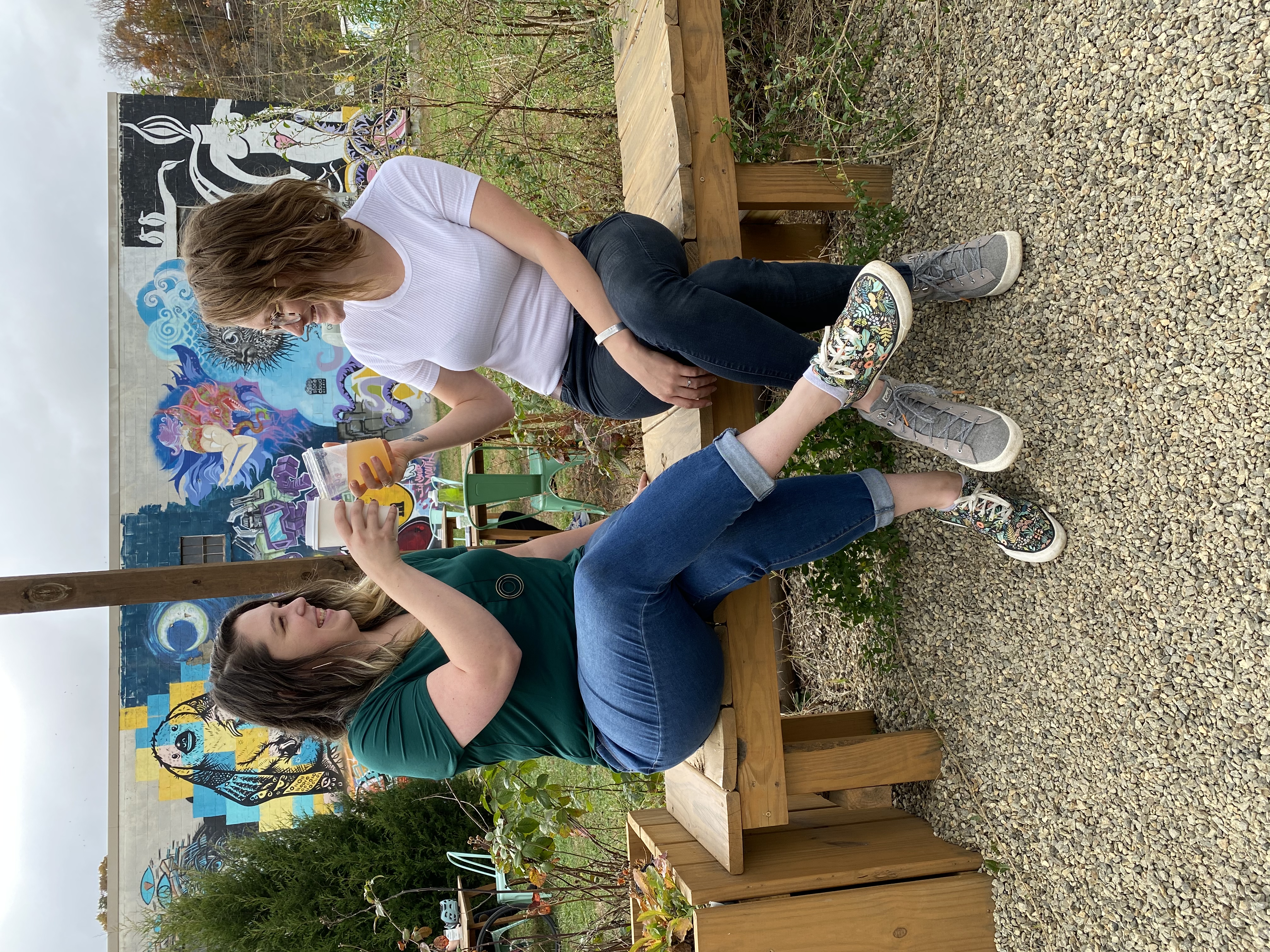 Your Teachers
Best friends and self-professed nerds, Taylor (left) and Deb (right) have a cumulative 15 years of ACT & SAT prep experience.
Deb is the gregarious one, full of words and thoughts and lots of dramatic hand gestures. She brings to the table a rich history of female educators in her family, multiple masters degrees, and a passion for helping students achieve their dreams. Deb will be teaching during the workshop.
Taylor is behind the scenes. She is analytical, driven, and confident that every student can learn if given the right tools. Taylor invests innumerable hours into developing the tools, handouts, and worksheets used in our workshop.
We tailor our program to each
individual student.
Our course utilizes both formal and informal assessments in order to determine the information format that will increase retention and decrease studying frustration. This tailors the program to each individual!
We then supplement with strategies that can be used during the testing in order to significantly decrease test taking anxiety, increase memory recall, and decrease the overall stress experienced due to this test.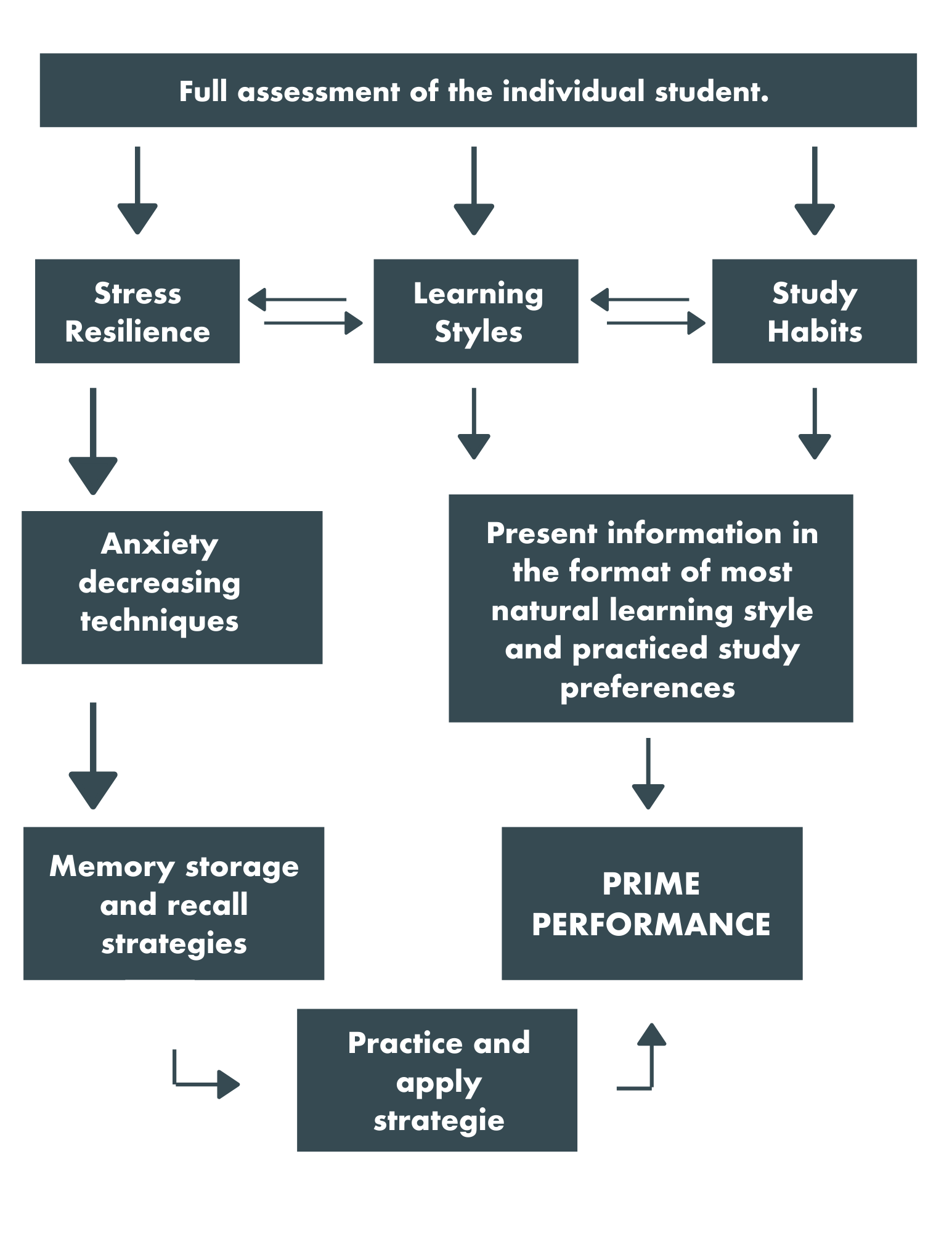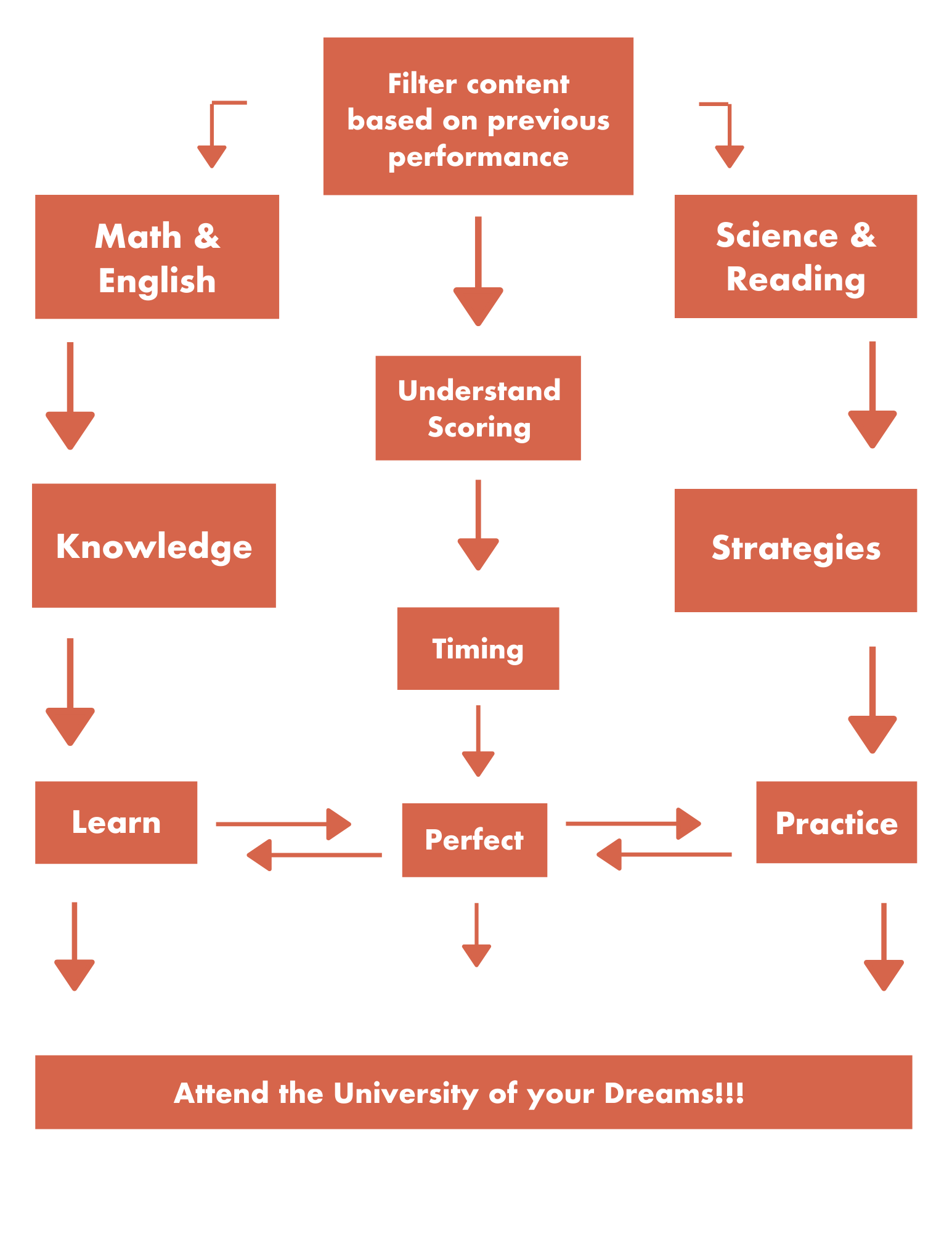 We don't assume every student will benefit from the same course.
Every student who takes this course will have a different experience. The information presented will vary based on the identified gaps in knowledge and individual strategy preferences.
Knowledge section content is dictated based on the student's baseline performance. Strategy selection is completed by the process of comparison and identification of the prime performance strategy. These are then learned, practiced, and perfected until walking into that test is a breeze!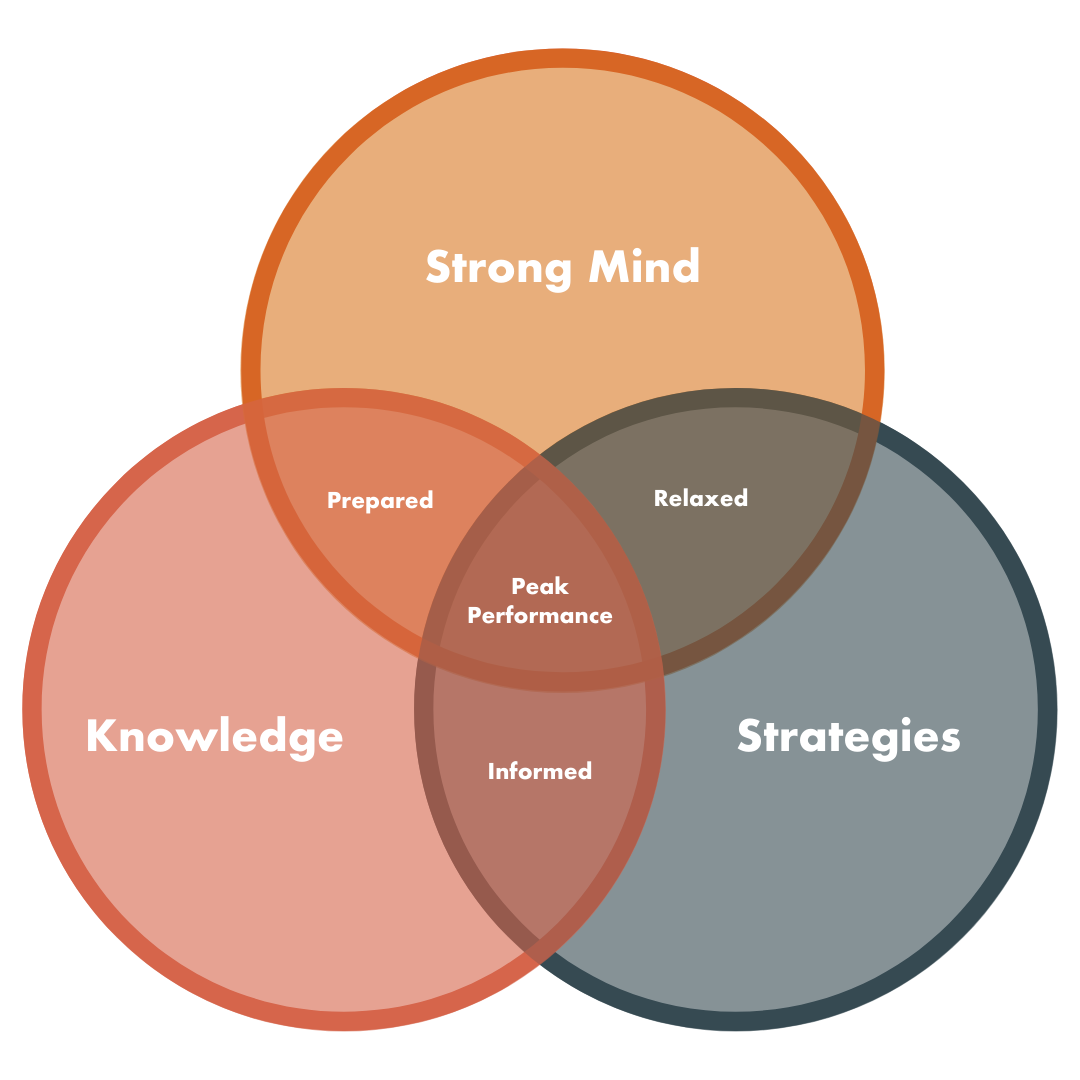 The ACT Solution Foundations
After over 15 years, the three pillars we use to support a strong study plan are strong minds, appropriate knowledge, and proven strategies. We use these pillars to promise peak performance.
Core Values
We don't believe that any test should define someone's worth. These are tests of knowledge, not intelligence, and separating that from intrinsic self worth is necessary to support our next generation as they work to achieve their dreams.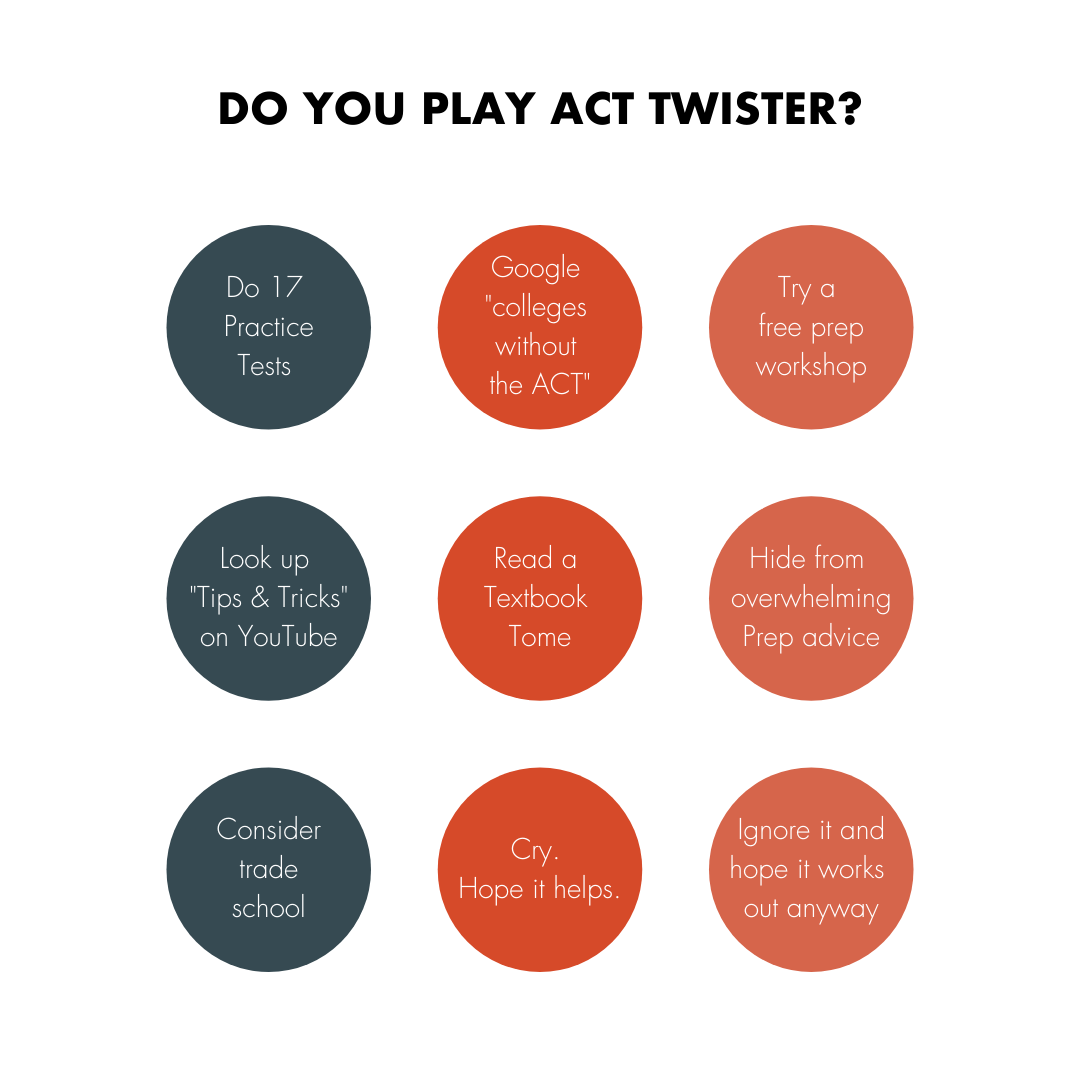 A Terrible Game
We hate ACT Twister. Once you've signed up for The ACT Solution, you will never have to spin the dial and hope for the best again! We will tell you exactly what to do and when to do it and you can carry on with the confidence that comes with the knowledge that you are doing EXACTLY what is needed to reach your goal score.